Concerning sport physiological diagnostics, in the exercise science laboratory various, mainly mobile, measuring devices are employed for detecting the physical and coordinative performance capacity.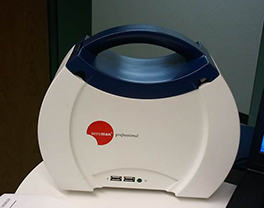 Aeroman Professional. The Aeroman Professional is used for breath gaze analysis both in exercise physiological tests and at rest. Acquiring the absorbed oxygen and the carbon dioxide secretion, statements about the energy metabolism can be made (e.g., resting metabolic rate, VO2max).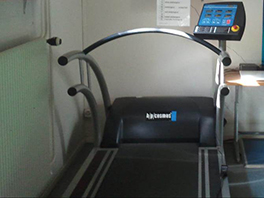 Ergoselect 200 and hpCosmos. Diagnostics in exercise physiology can be conducted for running and cycling with the hpCosmos treadmill and the Ergoselect-200 ergometer. Both apparatuses provide precise load level specification and, additionally, the Ergoselect is ergonomically adjustable to the test person.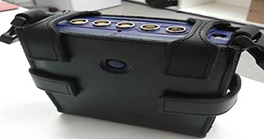 Biofeedback. Two devices manufactured by Nexus (Nexus-4) and Schuhfriede GmbH (Biofeedback 2000, x-pert) are available which visualise physiological processes (among others, heart rate, pulse and breathing) and, therefore, can be applied (among others) in biofeedback research.